SEAWIND's Big News!

---
It's Finally Available Here!
The Brand New Seawind "Reunion" CD!!
Yes, it's true! The long-awaited Reunion CD recording is finally finished and is now available.
This 12 song CD includes beautifully performed, updated 2009 arrangements of "Follow Your Road", "Free" , "Devil Is A Liar" and "He Loves You" (which also features vocalist Al Jarreau). This is by far, Seawind's best ever, recording!
It has been 29 years since Seawind's last new release!!
---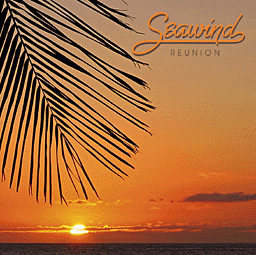 .....
New CD cover and back cover
---
Seawind introduces Larry Hall!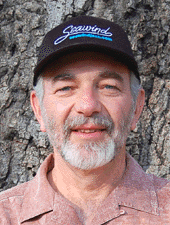 Seawind has gotten so many inquiries about the band's new trumpet player that we felt that it's high time to officially introduce him. Perhaps the reason that we hadn't done this earlier is because Larry Hall has always been a member of the Seawind "family" and was also an original member of the band way back in the 70's when they were called "OX". Yes, both Larry Hall and Jerry Hey played trumpet together in "OX" and we are very pleased to now have Larry back in the band. Aside from being a long-time friend of over 35 years, Larry is one of Hollywood's finest trumpet players. Over the years, he has performed with many major artists, in numerous recording sessions and in the house big bands of many Hollywood-Broadway shows and plays. Seawind's new Reunion CD is a reunion in more ways than one.
Welcome back Larry Hall!
W
---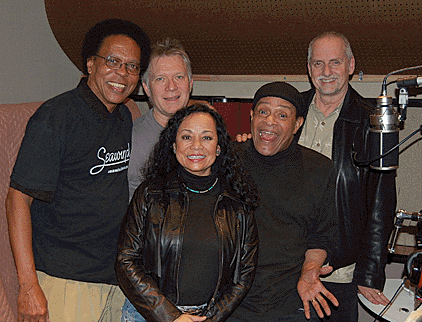 Al Jarreau makes a guest appearance on the new Seawind CD! He is featured along with Pauline Wilson on the remake of "He Loves You" and on the brand new song, "Hold On To Love". Pictured above at Bernie Becker's recording and mastering studios, in Pasadena, CA are: Blue Johnson, Larry Williams, Pauline Wilson, Al Jarreau and Bob Wilson.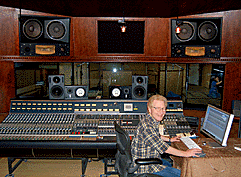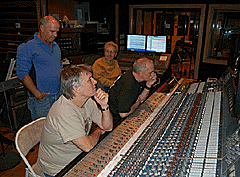 .......Engineer Steve Sykes............................................Members of Seawind listen to a track.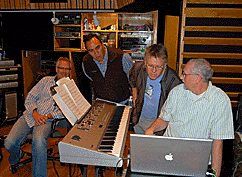 .Seawind discusses song arrangement..................................Castle Oaks Studios, Calabassas, CA.
---
The Seawind Reunion Concerts
Were a Major Success!
Thanks to all of you Seawind fans who were able to attend!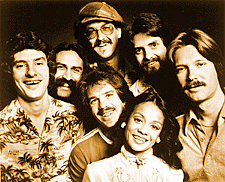 .....
..........
...................1979........... ................ ..........................2009...
Two incredible, sold-out nights of miraculous music at the beautiful Cerritos Center for the Performing Arts! Seawind performed many of their hits with updated new arrangements and surprised many of their fans with lots of stirring, brand new music! Some real healing took place on stage and in the audience! Deep emotions ran from tears to laughter and after 23 years of silence, it was pure joy to see Seawind back together once again! The concerts were musical history! A "moving" experience that will always be remembered! Yes, .....Seawind is back..... much older,....... much wiser,..... musically tighter,....and more mature than ever!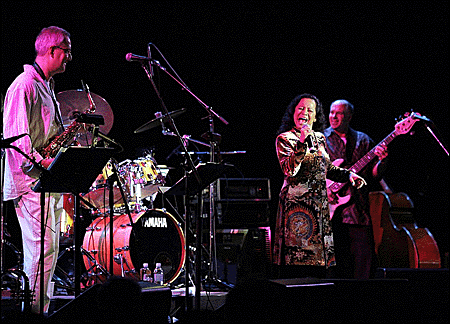 photograph by our long-time friend: PF Bentley
Thanks to everyone who attended the concerts! Thanks also to the fans, from around the world, who sent us their well-wishes, congratulations and prayers! There were many fans and family members who were there in spirit and many who traveled from Japan, Europe, Hawaii and from states abroad, to be a part of this long-awaited reunion! Seawind songs performed included "Devil Is A Liar", "Free", "Angel Of Mercy", "Pearl", "Sun Shadow", "Wayne", "Window Of A Child", "Everything Needs Love", "Invitation", "Liquid Spies", Inner Urge", "Rio De Janeiro Blue", "Good Morning Heartache", "Love Lost", "You're My Everything", "He Loves You", "Follow Your Road" and "Kept By Your Power". Augmenting the Seawind horn section were trumpeter, Gary Grant and trombone player, Bill Reichenbach! It was a wonderful reunion in many more ways than one!
---
George Benson, Al Jarreau, Abe Laboriel Sr., Sir Paul McCartney, Patrice Rushen & Larry Williams!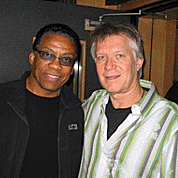 ..........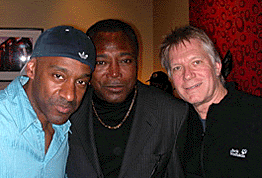 Seawind's Larry Williams with Herbie Hancock (left) and with Marcus Miller & George Benson. Larry has been working on a special CD project featuring Al Jarreau and George Benson together for the first time in their careers! The CD, which Larry Williams co-produced, is now released by a special collaboration between Monster Records and Concord Records.
---
..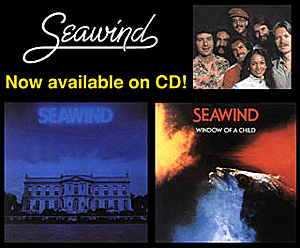 The Seawind CTI albums have been digitally re-mastered and are now available on compact disc for the very first time! Both of these classic CD's have full-color, 8-page booklets, featuring never-before published concert photos, all song lyrics and bio information about Seawind's legendary roll in the jazz-fusion music of their time! These two CD gems are real collector's items for true Seawind fans. E-mail us now for ordering information!
---
........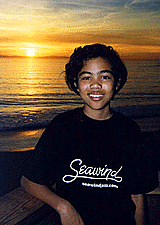 ---
..
Larry Williams' 1st solo CD!
Larry's SONY Records CD is only available in Japan! It is entitled, The Beautiful Struggle and it is his first CD as a solo artist. This CD showcases the pure talents of Larry Williams and it features Pauline Wilson, Jerry Hey, Vinnie Colauita, Dave Carpenter and a cast of world-class musicians! Larry combines his new original songs with some great jazz classics such as 'Round Midnight, Inner Urge and Invitation! His acoustic piano, keyboards and saxophone performances are among his finest! E-mail us for more information!
Track listing: Nefertiti in Blue and Green, Invitation, Soul Eyes, The Beautiful Struggle, Grayheart, Inner Urge, Love Lost, Calling You, 'Round Midnight, Straight No Changes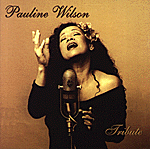 Pauline Wilson's 2nd solo CD!
Pauline's 2nd CD as a solo artist is undoubtedly her best! It is entitled, Tribute and it comes ten years after her first CD release, Intuition. It features her pristine vocals and the all-star cast of Larry Williams, Jerry Hey, Kim Hutchcroft, Ken Wild, Harvey Mason, Airto Moreira, Lenny Castro, David Garfield, Michael Paulo and Alphonso Johnson! It is currently only available in Japan and Hawaii but can be ordered through her website. See link to Pauline's website below.
Track listing: Rio De Janeiro Blue, Good Morning Heartache, Never Let Me Go, Sentimental Mood, When I Fall In Love, The Nearness of You, I Want To Be Around, Someone To Watch Over Me, Dindi
FM Tokyo (recording not available)
Larry Williams and Pauline Wilson co-headlined a two week concert tour of Japan to promote their new CD's. They performed together in Tokyo, Osaka, Nagoya, Kyoto and at the famous mountain resort of Hakone. Sponsored by Audi, the two Hakone concerts were held outdoors, under the stars at the beautiful Hakone Open Air Museum, amidst pine forests, bamboo groves, sculptures from around the world and the newest Audi car models. Both shows, (which also included Seawind songs, He loves You and Follow Your Road), were recorded by FM Tokyo and aired throughout Japan on Aug. 10th, 2002.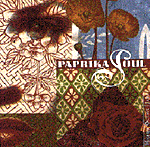 He Loves You!
Paprika Soul is one of Europe's hottest smooth jazz groups. Why?? Because Bob Wilson's popular Seawind song, He Loves You, is the hit single from this CD! The CD is a big hit in Europe and is now available here in the U.S. and in Japan. So........26 years later (since it's original Seawind release), He Loves You is again a hit with an entire new generation! It just proves that great songs are truly timeless and that the music of Seawind continues to win new fans and touch music lovers and recording artists even into the new millennium!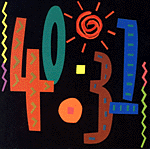 Did you know?
In 1990, Seawind guitarist, Bud Nuanez recorded his first solo CD for Pony Canyon Records in Japan! The CD is only available in Japan and it features the all-star cast of Russell Ferrante, Jimmy Johnson, Alex Auc˝a, Leon Patillo, Dave Thomasson, Frank Zottoli and Seawind band members, Bob Wilson, Ken Wild, Jerry Hey and Kim Hutchcroft! Bud's original songs showcase his versatile talents as both a composer and guitarist. Little-known to music lovers here in America, this incredible CD is a collector's item for true Seawind fans!
Track listing: Welcome Sister Mary, The Man Who Wasn't There, Oh My Achin' Back, Heather's Walking, Only A Memory, Heaven Only Knows, A Mother's Heart, A Simple Thank You, My Sweet Children, My Summer Vacation
Somebody Loves You
Bob and Pauline Wilson's ground-breaking contemporary Christian album (1981) is now available on CD in Japan! It features all Seawind members and other world-class session musicians. For those of you who have been trying to find this musical gem, you can now order it on line through Cool Sound Inc. Cool Sound has the largest selection of American contemporary Christian CD's in Japan! For more information, visit the Cool Sound website. www.coolsound.tms.to
Track listing: I'll Keep My Eyes On Jesus, With Love In Your Eyes, Joyful Melody, Vision: Power and Glory, You Can't Hide, Somebody Loves You, Lullabye of Love, In The Spirit, Jesus is My Lord
---
Seawind Stops King Records Japan for the Illegal Release of The Two Seawind CTI Masters!
Can you believe it? Yes, King Records in Japan "accidentally" released on CD, the two Seawind CTI masters! King Records was in fact, the Japan licensee for Creed Taylor's CTI Records back in the 70's, when CTI was still in business. However, King failed to realize that Seawind had won all rights to their CTI masters back in 1978, when CTI fell into Bankruptcy Court and Seawind sued Creed Taylor and won! "It really upset me when I saw that King had released the two Seawind CTI masters in Japan", said Blue Johnson, Seawind manager. "The music of Seawind is sacred ....and no one should be messin' wit' it ....without the band's permission!" (smile) All joking aside, the good thing is that this unfortunate incident has been stopped and settled out of court! King Records has paid for their "mistake"! If any of you fans out there happen to see any Seawind CD's that don't appear to be legit or that don't look like the Seawind CD's shown on our Albums Page, please e-mail us and let us know about it. We thank you in advance, for helping us to police and preserve the musical legacy and integrity of Seawind.
---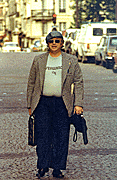 In Memory
Our dear friend Ken Parker passed away on Feb. 28th, 2002. Ken was Seawind's strongest supporter and a member of the Seawind "family". His amazing photographic memory and genius intellect, made him a person of many resources, which he used to help Seawind throughout the years! A graduate of both the Naval Academy and Air Force Academy, Ken's unique experience in military intelligence, procedures and planning, helped Seawind tremendously in planning their concert tours and promoting their career. This photo is how we choose to remember Ken. With his hat and sunglasses, Seawind t-shirt, briefcase, umbrella and newspaper in his sport coat pocket,.... Ken will never be forgotten! God bless Ken Parker!
(photograph by Blue Johnson - Paris, France 1978)
For the latest in Seawind News and upcoming events, visit this News Page on a regular basis!
Seawind welcomes your e-mails!
---
[ HOME ] [ The Albums ] [ The Band Members ] [ Memories ] [ Photo Gallery ]
[ Link to: Larry Williams' MySpace ] Link to: [ Pauline Wilson's website ] Link to: [ Blue Johnson's website ]
---